Felix was the son of Hermias, a Syrian who had been a Roman soldier. He was born on his father's estate at Nola near Naples, Italy. On the death of his father, Felix distributed his inheritance to … continue reading
More Saints of the Day
---
---
Tomorrow's Saint

Also known as Paul the First Hermit and Paul of Thebes, an Egyptian hermit and friend of St. Jerome. Born in Lower The baid, Egypt, he was left an orphan at about the age of fifteen and hid during … continue reading
---
---
More Saints
---
---
---
Saint Feast Days by Month
---
---
Browse Saints by Category
---
65.
St. Katharine Drexel is the second American-born saint to be canonized by the Catholic Church. This amazing woman was an heiress to a large bequest who became a religious sister and a … continue reading | shop
66.

St. Angela Merici was an Italian religious educator and founder of the Ursulines whose deep prayer life and relationship with the Lord bore the fruit of mystical encounters with God. She … continue reading
67.

Before he was known as Saint Jerome, he was named Eusebius Sophronius Hieronymus. He was born around 342 AD, in Stridon, Dalmatia. Today, the town, which ceased to exist in Jerome's time, … continue reading
---
---
---

Gemma Galgani was born on March 12, 1878, in a small Italian town near Lucca. At a very young age, Gemma developed a love for prayer. She made her First Communion on June 17, 1887. As a pupil at the school run by the Sisters of St. Zita, Gemma was loved by her teachers … continue reading
---
---
---
---

Saint Michael the Archangel isn't a saint, but rather he is an angel, and the leader of all angels and of the army of God. This is what the title "Archangel" means, that he is above all the others in rank.
St. Michael has four main responsibilities or offices, as we … continue reading
---

St. Gabriel is an angel who serves as a messenger for God to certain people. He is one of the three archangels. Gabriel is mentioned in both the Old and the New Testaments of the Bible. First, in the Old Testament, Gabriel appears to the prophet Daniel to explain his … continue reading
---
---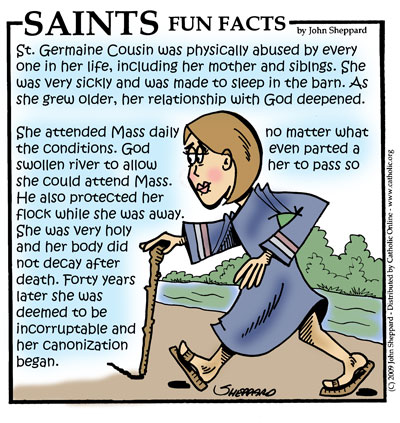 When Hortense decided to marry Laurent Cousin in Pibrac, France, it was not out of love for his infant daughter. Germaine was everything Hortense despised. Weak and ill, the girl had also been born with a right hand that was deformed and paralyzed. Hortense replaced … continue reading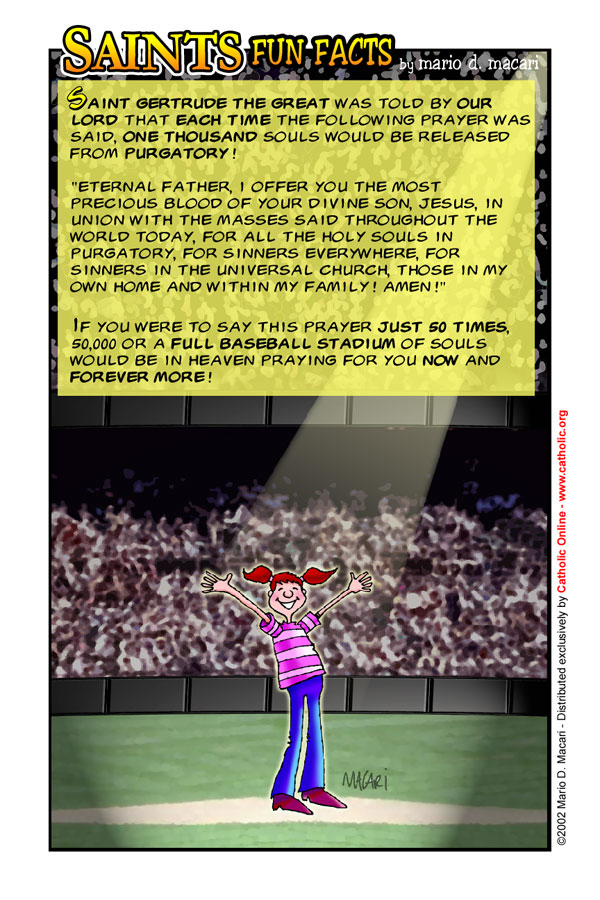 St. Gertrude the Great, or St. Gertrude of Helfta, was born on January 6, 1256 in Germany. She eventually chose to follow the Lord by pursuing a vocation as a Benedictine Nun. Her deep relationship with the Lord in prayer led to her being hailed as a mystic. She was … continue reading
---
---
---